News pour cette Collection
2021 Leaf Greatest Hits Basketball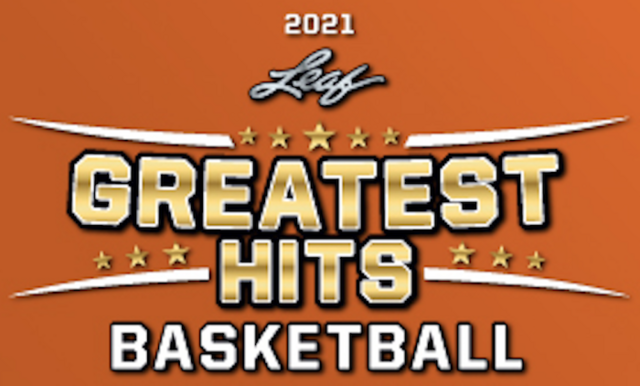 2021 Leaf Greatest Hits Basketball puts
a high-end spin on the buyback series
with nine cards per box.
Last seen in 2018,
https://www.cardboardconnection.com/201 ... ball-cards
the 2021 edition of Leaf Greatest Hits Basketball "
boasts minuscule production"
and "is the highest end buyback item Leaf has ever offered to market."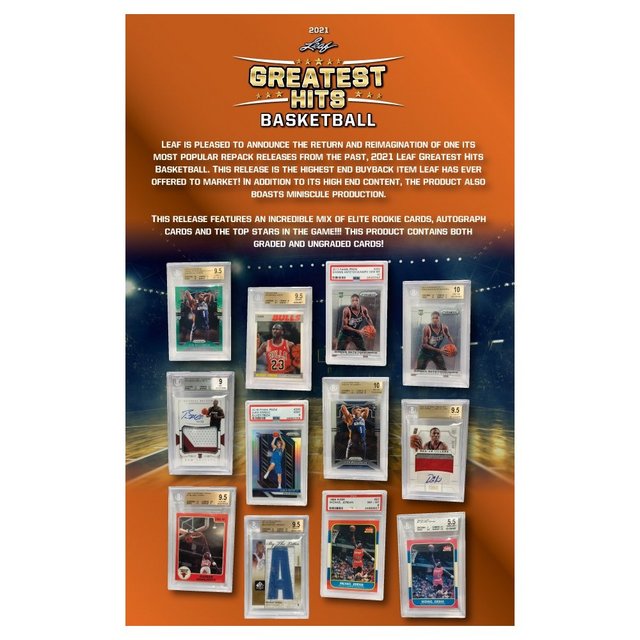 2021 Leaf Greatest Hits Basketball Set Details
Featuring a wide variety of NBA cards from over the years across
multiple manufacturers, 2021 Leaf Greatest Hits Basketball
includes key rookie cards along with autographs for top players.
These are cards that were previously issued
and then acquired by Leaf to be repackaged in a new product.
Options include graded and ungraded buybacks.
Although Leaf never issues full checklists for buyback sets,
you can get an idea of the top cards in the image below.
However, there are many other cards
included in the release
and not all of the buybacks are graded.
First Buzz : 2021 Leaf Greatest Hits Basketball :
https://www.blowoutcards.com/blog/first ... ball-cards
Estimated Release Date :
June 2021
2021 Leaf Greatest Hits Basketball Product Configuration :
- 9 cards per box
2021 Leaf Greatest Hits Basketball Box Break :
- 9 Buyback Cards